Meet the Team
Meet the wonderful people who are involved in the day-to-day running of Level Trust.
Jane Malcolm
Founding Director
Jane runs the charity, overseeing the volunteers, projects and fundraising. Before helping to found Level Trust she worked as youth worker in Luton High Schools. Jane is married and has a young son of 1 who keeps her busy when she is not in the office.
---
Karen Carter
Uniform Exchange Volunteer
Karen is a volunteer for Level Trust and has been involved with the uniform exchange programme. Karen joined the charity after becoming aware of the good work that Level Trust do to help impoverished children. Karen works full time as a Health & Safety Manager for a Civil Engineering company in Luton.
---
Linda Geevanathan
Fundraising Volunteer
Linda.geevanathan@leveltrust.org
Linda does general administration work for the charity; she volunteers with Level Trust because it gives her an opportunity to make a difference to families living in her community. Her background is in education where she taught for around 13 years. Now she works primarily for her local church, as well as teaching one day a week and volunteering with Level Trust.
---
Rachel Smith
Administration Volunteer
Rachel has volunteered with Level Trust for over 3 years. She loves the way Level Trust meets needs at a very personal level, for families who find they can't afford school shoes and warm coats through no fault of their own.
"I sat next to my daughter in hospital for 20 back operations and could have been overwhelmed by the fear I felt for her. The support of others saw me through. Now I can give back to those who find themselves in need."
Rachel is married to Richard and they have 2 growing teenagers who get through lots of school uniform!
---
Ruth Boctor
School Volunteer
Ruth has been working as a volunteer for past year with setting up uniform exchange. A mother of 4 and grandmother of 8. Have worked with early years preschool children and families for a long time and enjoy working with all ages. Ruth is now one of our school liaison volunteers.
---
Wendy Bray
School Volunteer
Having retired from working in a bank, Wendy now volunteers at Level Trust for one day a week, assisting Level Trust with their admin and anything else they require.
"I am a daughter, mother and grandmother so life at times is very busy, but it is always enjoyable."
---
Hussain Bukhari
Fundraising Volunteer
hussain.bukhari@leveltrust.org
---
Sultana Rhaman
Uniform Exchange Volunteer
uniform.exchange@leveltrust.org
---
Meet our dedicated and skilled trustee board
Suzanne Spicer, Treasurer
Francis Steer, Chair of Trustees
Altaf Hussain, Trustee
Chris Curtis, Trustee
Mostaque Koyes, Trustee
Bishop Richard Bryant, Trustee
---
As a team we…
are committed to true partnership working, believing it brings about the best results
treat all people, especially those affected by poverty, with the utmost dignity
believe that all children deserve to be safe, happy and have fun, and try to have fun ourselves
are generous and try to give other people the best of what we have to offer
are passionate about Luton, enjoy all it's great attributes and see our work as contributing towards making it even better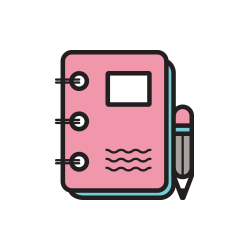 Natalie's Story
Natalie is 11 and goes to a local Luton primary school. This year, Natalie's dad died suddenly of cancer. Natalie's Dad had been the......

>> Read More