Meet the Team
Meet the wonderful people who are involved in the day-to-day running of Level Trust.
Jane Malcolm, Founding Director. Jane is on maternity leave; Christian Iszchak is Interim Director (contact details below).
Maddy Iszchak, Fundraising, Marketing and Project Manager, maddy.iszchak@leveltrust.org
Neil O'Hara, Administration Manager, neil.ohara@leveltrust.org
Janet, Administration Volunteer
Hilary, Administration Volunteer
---
UNIFORM EXCHANGE TEAM
Husna Rasul, Uniform Exchange Manager, husna.rasul@leveltrust.org
Haider, Uniform Exchange Volunteer
Denise, Uniform Exchange Volunteer
Tabish, Uniform Exchange Volunteer
Beth, Uniform Exchange Volunteer
---
SCHOOLS TEAM
Christian Iszchak, Interim Director and Collaborative Projects Manager, christian.iszchak@leveltrust.org
Wendy, School Volunteer
Plus our fantastic team of volunteers for our SMASH summer scheme!
Meet our dedicated and skilled trustee board
Francis Steer, Chair of Trustees
Suzanne Spicer, Treasurer
Altaf Hussain, Trustee
Chris Curtis, Trustee
Mostaque Koyes, Trustee
Bishop Richard Atkinson, Trustee
Tina Edwards, Trustee
---
As a team we…
are committed to true partnership working, believing it brings about the best results
treat all people, especially those affected by poverty, with the utmost dignity
believe that all children deserve to be safe, happy and have fun, and try to have fun ourselves
are generous and try to give other people the best of what we have to offer
are passionate about Luton, enjoy all it's great attributes and see our work as contributing towards making it even better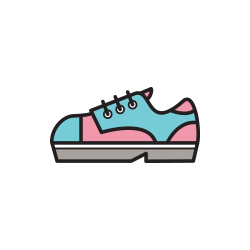 Farah's Story
15 year old Farah noticed that her school shoes were starting to get too small for her. She wore them for a couple of......

>> Read More