Careers
Would you like to join a friendly, passionate and dedicated team?
Sports Specialists – SMASH summer school
We're looking for energetic, enthusiastic and engaging sports specialists to run the multi sports weeks of our SMASH summer school.
The ideal candidates will be experienced working with children and running fun and exciting sports activities. They will have great leadership and organisational skills, and provide a calming and authoritative presence.
Sports Specialists will be responsible for planning and running a variety of sports activities for groups of 25 disadvantaged 8-12 year olds, providing direction and supervision to supporting volunteers, and ensuring that children's welfare and enjoyment is paramount.
The 2019 Multi Sports weeks are 26th July-28th July and 12th August-16th August.
To apply, read through the SMASH Sports Specialist Role Description (below) and the return a completed application form to christian.iszchak@leveltrust.org. To request a paper copy of the application form, or if you have any questions, please Christian on 07846 149 532.
Successful applicants will be appointed subject to a satisfactory DBS check.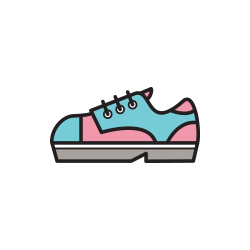 Farah's Story
15 year old Farah noticed that her school shoes were starting to get too small for her. She wore them for a couple of......

>> Read More