Corporate Sponsorship
Level Trust really enjoy working with local businesses and groups to make our work happen.
We have set up a scheme called Team Pledge which gives local businesses and organisations a chance to formally get involved with Level Trust by pledging to fundraise for us throughout the year. As way of thanking you for joining the team, we  do all we can to promote your partnership with us, involve you in our events and share with you the reward we experience firsthand in supporting children and their families.
You can choose to pledge whatever amount you want and we will help you with fundraising ideas. For more information about team pledge please download our pledge form here.
Current Team Pledge Members are:
Depending on the amount you pledge, we will give you certain pledge privileges. An example of these is below:
Use your logo on all our newsletters.
Give you Team Level Trust pins for everyone in your organisation
Advertise you as a sponsor on our website.
Invite you to all our events.
Provide you with regular updates on the impact we are having across Luton.
Give you free tickets to our Christmas Fundraising Dinner
Give you free tickets to watch a Luton Town Football Club Home Game.
Advertise you as a sponsor on our Uniform Exchange flyers going to over 10,000 Luton parents.
Run a feature about your organisation on our website home page for 1 month.
Give you up to 2 free place on our London to Paris bike ride (worth £450)
Use your logo on our t-shirts which are used at all our events.
Mention you as sponsor in at least 1 press release.
Use your logo on our advertising banner.
Advertise you as a main sponsor on all our project literature.
Give you support with all your fundraising activities.
---
We understand that each business and organisation is different, so if there are other ideas that we can work on together that suit your organisation better, we are happy to give them a go too.
Fundraising Ideas
With a little bit of time, a few people and a good idea, fundraising is really easy and fun.
Do our London to Paris sponsored cycle
If you can't stomach it yourself, someone in your organisation might be up for the challenge. And if you are a gold or platinum team member you get your place for free!
Host a dinner party
If you are a good cook (or like to try!) you and your colleagues could run Level Trust dinner parties. All you need to do is cook a nice meal, invite some friends over and charge them for coming!
Do a bucket collection
You and your colleagues could do a bucket collection for us. It's not hard to make £500 on a good day. Ask us for how to set this up – we have all the kit.
Do a sponsored anything!
If the cycle ride isn't for you, perhaps there is something else you have always wanted to do but haven't had the excuse. Now you do! You could do anything, from going to work in school uniform, to giving up chocolate for 1 month (impossible for some) to jumping out of an airplane (with parachute on). At school the children sometimes do sponsored silences. The teachers love it. Ask us for sponsorship forms, online giving and giving by text message.
Do a jail break
Lock yourself or your colleagues away somewhere until they can raise enough money to be let out. Set a target and ring around as many of your contacts as you can asking them to pay for you to get released. When you have hit your target, you are free! It's fun to have lots of tea and cake while you are locked away.
Ask us for more details!
Collect change
Ask everyone in your organisation to fill up a jar with change. We can provide these if you let us know how many you need. It may not seem like much, but it is amazing how it all adds up!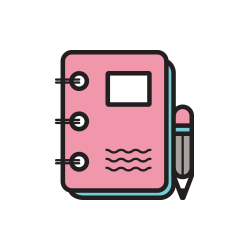 Natalie's Story
Natalie is 11 and goes to a local Luton primary school. This year, Natalie's dad died suddenly of cancer. Natalie's Dad had been the......

>> Read More