Join the Team
Volunteer with us!
All of the initiatives and projects run by Level Trust, from the Uniform Exchange to the Child Poverty Conference, are successful because of the behind the scenes efforts of so many people, particularly volunteers.
If you would like to volunteer with Level Trust, there are particular roles that we are looking to fill.
Uniform Exchange Vacancies
The Uniform Exchange, set up like a high-end shop, provides free school uniform to children in Luton. Any family can use the Exchange by swapping items they have finished with for items they need. For families with no items to swap, their school can provide them with a gift card for a full set of school uniform at the Uniform Exchange. In short, there is no cost to families. Having thoroughly piloted for 18 months we have now moved in to our new, permanent home in The Mall. We currently have two roles available:

Retail Assistant Volunteers – Involves sorting donated and swapped uniform, maintaining an orderly stock room, maintaining a clean shop floor and serving customers in the uniform exchange.

Family Support Volunteers – Involves supporting families and young people, maintaining a clean shop floor, maintaining a clean stock room and serving customers in the uniform exchange.

Other roles
SMASH Volunteer Group Leader
We need enthusiastic and responsible volunteers to guide children through their amazing time on SMASH, our action packed summer school for 8-12 year olds. Volunteers will lead small groups of children through each day, keeping them together, giving them encouragement, making sure they feel able to participate, and offering them pastoral support if they are having difficulties.
GCSE English Support Volunteer
We're looking for a dedicated volunteer to help run our GCSE English Study Support project, which takes place in our Uniform Exchange (in The Mall Luton) every Monday from 3.30pm-5.30pm during term-time. You will help young people prepare for their GCSE English exams without their families having to bear the cost of tuition. Your responsibilities will include offering one-to-one support, small group support and some preparation of activities for students.
 School Liason Volunteers
Build relationships with key contacts in Luton schools, help them troubleshoot any issues with our projects and identify other ways we can support schools.
To do this role you would need to be comfortable working on your own, have excellent interpersonal skills and be passionate about helping vulnerable children in Luton.
The ability to travel to different Luton schools is also vital.
If you would like to apply for a role, please read the relevant full role description (which you can download below) and then fill out a volunteer application form and send it to us on admin@leveltrust.org. 
If you'd like to speak to us about a role before applying, give us a call on 07480 753905. If there are other skills that you feel you could bring to the charity that aren't mentioned in the roles above we'd still like to hear from you.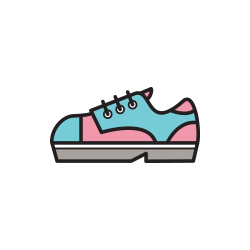 Farah's Story
15 year old Farah noticed that her school shoes were starting to get too small for her. She wore them for a couple of......

>> Read More