Join the Team
Volunteer with us!
All of the initiatives and projects run by Level Trust like the Uniform Exchange and the Family Workers' Conference, take place so successfully because of the behind the scene efforts of so many people; particularly volunteers.
If you would like to join the team of volunteers at Level Trust; there are particular roles that we are looking to fill through.
Volunteer roles we are currently looking to recruit for are:
Work with Us!
SMASH Vacancies

SMASH is a four-week summer school for children who would normally miss out on holiday activities because of poverty. We want them to have new experiences, make friends, raise their aspirations, and come away with a happy feeling.

SMASH Volunteer Group Leaders – We are looking for 10+ responsible and empathetic Volunteer Group Leaders to lead groups of children through their SMASH week, paying particular attention to their pastoral needs and social skills.

SMASH Visual Media Volunteer – We are looking for someone who can record SMASH in pictures and film to tell a story that gets to the heart of SMASH, which is fun. The ideal candidate will be able to work both collaboratively and independently.

The deadline for SMASH volunteer applications is June 30th, 2017 at 5pm.
Please download the full job descriptions for all roles below.
To apply for any SMASH vacancy, please request an application form by emailing Christian Iszchak on christian.iszchak@leveltrust.org
School Liason Volunteer
Build relationships with our key contacts in Luton schools and help them to deliver our projects successfully to families
To do this role you would need to be comfortable working on your own, have excellent interpersonal skills and be passionate about helping vulnerable children in Luton
The ability to travel to different Luton schools is also vital.
If there are other skills that you feel you could bring to the charity that aren't mentioned in the roles above we'd still like to here from you.
If you would like to apply for a role or talk to us about volunteering then contact us on admin@leveltrust.org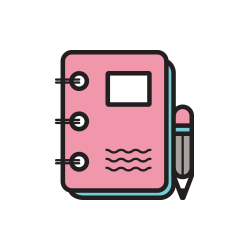 Natalie's Story
Natalie is 11 and goes to a local Luton primary school. This year, Natalie's dad died suddenly of cancer. Natalie's Dad had been the......

>> Read More