Sign up for news
Thank you for signing up for news from Level Trust. We will send you our newsletter every 3 months, which will be packed full of news about our work, plus occasional information about special events or campaigns that we're running.
You can update your preferences any time you like by following the link in our emails and we will check every 2 years that you're happy to stay on our mailing list.
Rest assured, we will never pass on your details to third parties but we do use MailChimp to send out our newsletter. By signing up to our mailing list, you're giving us permission to transfer your contact information to MailChimp, store your contact information in our MailChimp account, send you our newsletter from our MailChimp account and track interactions for email marketing purposes.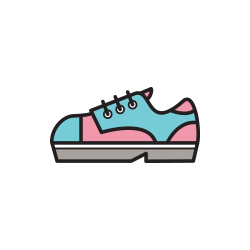 Farah's Story
15 year old Farah noticed that her school shoes were starting to get too small for her. She wore them for a couple of......

>> Read More