Our Vision
We help families overcome the costs of education so all children in Luton have the chance to love learning.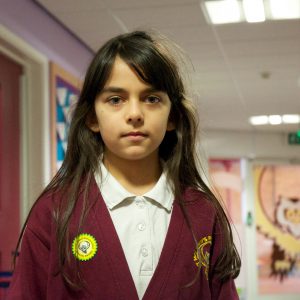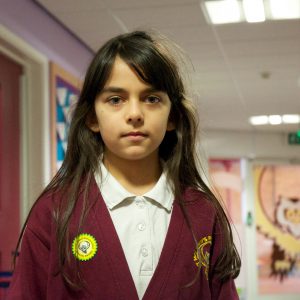 When money is tight at home, a child might not have the uniform and equipment they need for school. They are unlikely to be able to do fun things in the school holidays and they are more likely to suffer with mental health problems and low self esteem. They can be embarrassed about making friends because they feel 'different' and they can experience hopelessness about the future.
In any one school day a child experiencing poverty could:
Get cold and wet on their walk to school because they don't have a winter coat.
Stop playing in the playground with their friends at break-time because their shoes are too tight and hurt their feet.
Do their colouring homework using a biro because they don't have any colouring pencils.
Miss out on the school trip to Thorpe Park because they can't afford to go.
Feel embarrassed that their school uniform is too tight and short in the arms.
Miss out on playing sports because they don't have a P.E. kit.
Dread the school holidays because they don't have anything to do.
Worry that there will not be enough food for them over the school holidays.
45% of children in Luton live in poverty – that's over 26,600 children.
If Luton is going to provide the best childhood possible for all our children, this needs to change.
We help children aged 3-16 by providing gift cards for school shoes and coats, running a Uniform Exchange 'swap shop' in The Mall, giving out Learn@Home resource packs full of the things children need for homework, and running a summer school packed with exciting and enriching experiences.
Our work makes children feel more included, more confident, and enables them to attend school more – which all adds up to a brighter future.
Our story
We were started by a group of local volunteers who care deeply about the people of Luton and wanted to do something to support the thousands of children who live below the poverty line in our town. In April 2013 the kitchen table at the home of our CEO, Jane Malcolm, became the scene of copious reports, studies and phone calls to schools and families as the group listened to the real story behind child poverty in Luton.
The truth we found is that wherever you live, wherever you are from, poverty is destructive and no child should have to experience it.
Our first projects were launched six months later, providing school shoes for children who didn't have them, and it all grew from there.
Level Trust is a registered charity, number 1178223.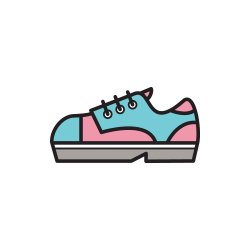 Farah's Story
15 year old Farah noticed that her school shoes were starting to get too small for her. She wore them for a couple of days but they started to really hurt her feet. Farah comes from a large family with 5 other brothers and sisters. Mum can only work part time because she has to...

>> Read More