Shoes and Coats
We provide school shoe and coat gift cards to families who need some extra help with the costs of school.
Gift cards are offered to families through school family workers or the pastoral team at our partner schools (we call these contacts our 'Link Workers').
Shoe gift cards can be used to buy 1 pair of shoes (worth up to £20 in Shoe Zone and £40 in Clarks). Winter coat gift cards are worth up to £20 and can be redeemed for 1 school coat. Gift cards can be redeemed at the following Luton retailers:
Shoe Zone
Prestige
Ricky's Fashions
Clarks
Bushra Fashions
You can buy most school-appropriate shoes and coats for the value of these gift cards at these retailers, but you can top up the card with your own money if you wish.
'If someone's trying to help you, you take the help you can get and use it. I am proud that my kids look so gorgeous.'  Lucy from Warden Hill Infants
'This is the nicest thing anyone has done for me'. Agnieszka, mum from Norton Road Primary School
'I was overwhelmed with the support.' Gloria, Nan from The Meads Primary School
Our shoe and coat gift card scheme receives funding from London Luton Airport Limited via the Bedfordshire and Luton Community Foundation and from People's Postcode Trust. People's Postcode Trust is a grant-giving charity funded entirely by players of People's Postcode Lottery.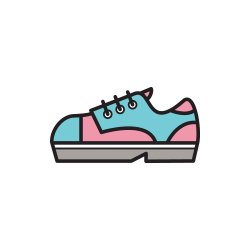 Farah's Story
15 year old Farah noticed that her school shoes were starting to get too small for her. She wore them for a couple of days but they started to really hurt her feet. Farah comes from a large family with 5 other brothers and sisters. Mum can only work part time because she has to...

>> Read More