July 2018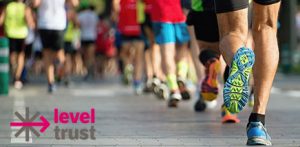 We're giving you the chance to win a place in the London Marathon 2019.
The marathon will take place on Sunday 28th April and is a great opportunity to raise crucial funds and awareness levels for this fantastic local charity while testing your stamina and being part of something big.
Level Trust supports the thousands of children living in poverty in our town by giving them the things they need for a level chance at school – and beyond. This ranges from school uniform, shoes and coats to learning resources and enriching holiday activities.
We have been allocated one place in the marathon and wants it to go to the right person. If you think that's you, fill out the online application form before Sunday 26th August 2018 for your chance to be their champion: www.surveymonkey.co.uk/r/LevelTrustMarathon.