Our Projects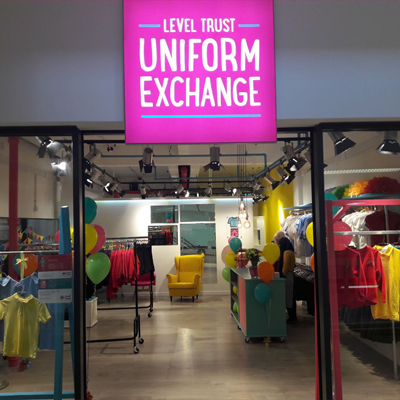 We offer free school uniform and emotional and practical support to all Luton families through our Uniform Exchange.
The cost of buying school uniform can really add up so the Uniform Exchange is a great way to save money. Reusing school uniform also cuts down landfill waste while saving precious materials such as cotton and synthetics, so it's good for the environment too.
Anyone can use the Exchange, just come into our friendly shop with uniform items you have finished with and swap them for uniform you need. Don't need anything in exchange? You're very welcome to simply donate uniform. If you don't have anything to swap, talk to your school and they will give you a gift card to swap instead. And remember, it's all free!
You can find us upstairs in The Mall, next to the children's centre. We are open:
Mondays, 9am-1pm
Tuesdays, 12-4pm
Wednesdays, 9am-1pm
Thursdays, 12-4pm
Fridays, CLOSED
Saturdays, 10am-2pm
Sundays, CLOSED
'Amazing idea. Such a great help to parents on low income.' Mum from The Linden Academy
'This is a great service, very necessary for families with less income and to reduce our carbon footprint.' Local mum
'The service is great and I got the items of clothes I wanted in good condition.' Dad from Ashcroft High School
'Am happy the way you guys help because I was not able to afford another school uniform.' Mum from Tennyson Road Primary School 
Take a look around the Uniform Exchange through this fantastic virtual tour, created for us by Striking Places:
The Uniform Exchange receives funding through a grant from The National Lottery Community Fund, thanks to players of The National Lottery.