Facts and Figures
Child poverty levels have risen across the UK over the past few years. The story is no different in Luton.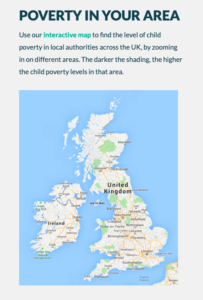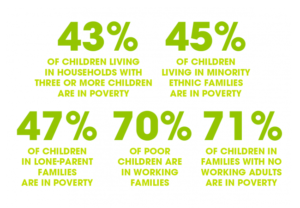 We are members of the End Child Poverty coalition, who regularly publish information about child poverty levels across the country. Research they released in May 2019 shows that a heartbreaking 45.7% of children in Luton live in poverty. You can use End Child Poverty's interactive map to see the data for your area.
Child Poverty Action Group also has a lot of eye-opening facts and figures about child poverty. You can explore them on the Child Poverty Action Group website.
Luton Borough Council's data on deprivation levels gives more detail about the picture in Luton specifically.