Link Worker Network
We run all our projects in collaboration with family support professionals in Luton schools, nurseries and other organisations.
We have fantastic 'Link Workers' in each (most often Family Workers or those in pastoral support roles) who connect us with children and families who need help with the cost of school.
Link Workers have an incredible amount of knowledge and energy. The Link Worker network gives them a chance to get together to understand the current picture of child poverty in Luton, and to share their experiences and knowledge. Working together in this way means we are all able to have a bigger impact.
We run regular meetings and an annual Child Poverty Conference for Link Workers to share information and ideas that will improve family work across the town.
One of our Link Workers, Theresa, has seen the difference a new coat makes to a child:

"A little boy came up to me recently while I was on lunch duty to show me his new reversible coat, which he got with a Level Trust coat gift card. He was so proud.
"We are supporting his family at the moment as there are a few issues at home, including a parental break-up and housing problems. This little boy has been struggling to separate from his parents when he is dropped off in the morning and needs a bit of one-to-one time with different members of staff. He often appears sad and is difficult to engage in his learning.
"Later that same day I caught him in the corridor showing his friend how the coat reverses. A few days later I saw him talking to another member of staff about his new coat too. It shows that Level Trust is making a huge difference to children's lives."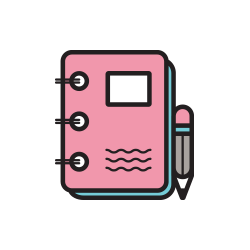 Natalie's Story
Natalie is 11 and goes to a local Luton primary school. This year, Natalie's dad died suddenly of cancer. Natalie's Dad had been the main earner for the family and after his death Natalie and her mum suddenly found themselves struggling to afford life's basic essentials. The winter started to draw in and Natalie didn't...

>> Read More