Fundraise
With a little bit of time, a few people and a good idea, fundraising is really easy and fun.
We've come up with a selection of fundraising ideas to give you inspiration but we understand that each organisation is different. If you're interested in supporting us, drop us a line so we can talk about what would work best for you – email jane.malcolm@leveltrust.org.
Do a sponsored cycle – or run or walk or skip…
If you can't stomach doing it alone, see if others in your organisation might be up for the challenge and make it a team activity!
Host a dinner party
If you're a good cook (or like to try!), you and your colleagues could run Level Trust dinner parties. All you need to do is cook a nice meal, invite some friends over and charge them for coming.
Do a bucket collection
You and your colleagues could do a bucket collection for us. It's not hard to make £500 on a good day. Ask us for how to set this up – we have all the kit.
Do a sponsored anything!
If a physical challenge isn't for you, perhaps there's something else you've always wanted to do but haven't had the excuse. Now you do! You could do anything, from going to work in school uniform, to giving up chocolate for 1 month (impossible for some) to skydiving. At schools, children sometimes do sponsored silences – the teachers love it. Ask us for sponsorship forms, online giving and giving by text message.
Do a jail break
Lock yourself or your colleagues away somewhere until they can raise enough money to be let out. Set a target and ring around as many of your contacts as you can asking them to pay for you to get released. When you have hit your target, you're free! It's fun to have lots of tea and cake while you are locked away. Ask us for more details.
Collect change
Ask everyone in your organisation to fill up a jar with change. We can provide these if you let us know how many you need. It may not seem like much, but it's amazing how it all adds up!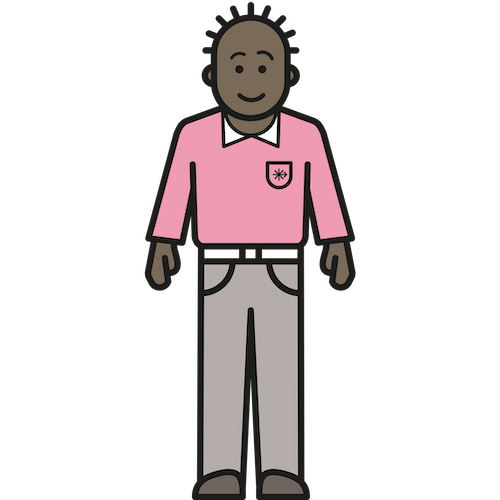 Theresa's Story
One of our Link Workers, Theresa, has seen the difference a new coat makes to a child: "A little boy came up to me recently while I was on lunch duty to show me his new reversible coat, which he got with a Level Trust coat gift card. He was so proud. "We are supporting...

>> Read More